Nebraska's best high school basketball players have been honored by The World-Herald since Omaha Commerce was a powerhouse.
By Stu Pospisil / World-Herald staff writer Published March 1, 2015
I
magine the outcry if all-state eligibility were limited to players in the state tournament. That's how it was in 1915, the first year for an all-state team in boys basketball.
The World-Herald's All-Nebraska team modernized its methods over the next 100 years, but as we celebrate its centennial the objective remains unchanged — identify and honor the top players in the state.
From Morris, Flothow, Albrecht, Klein and Engstrom of 1915 to Hluchoweckyj, Thomas, Metoyer, Thurman and Hahn of 2014, the roster of 503 first-team players is a who's who of the best basketball talent.
There have been five three-time All-Nebraska first-teamers, starting with Ike Mahoney of Omaha Commerce in 1921. It took 61 years for the second to arrive, Ron Kellogg of Omaha Northwest in 1982. The last three have been since 2008 — Antoine Young of Bellevue West (2008), Mike Gesell of South Sioux City (2012) and Akoy Agau of Omaha Central (2013).
There have been 72 two-time selections. No freshmen, not even on the teams selected for each class.
There have been all-staters who became high school coaches and coached all-staters. There have been pairs of brothers honored. There have been three father-son combos — Ralph "Swede" and Mark Langer, Chuck and Dusty Jura and Larry and Brett Seger.
There have been 40 sets of teammates honored, most recently in 2013 with Agau and Tra-Deon Hollins from Omaha Central. What will probably never be topped is the three players honored in 1920 from state champion Lincoln High — Lyle Holland, Pete Sougey and Roy "Rhody" Lamb. The other two were from runner-up Commerce, Mahoney and James Slane.
Some of the All-Nebraska picks made the NBA or ABA — Bob Boozer, Grant Simmons, Wally Anderzunas, Dwaine Dillard, Tom Kropp, Mike McGee, Alex Stivrins, Dave Hoppen, Cedric Hunter, Rich King, Erick Strickland.
Some died young: Harry Kersenbrock, Bill Vincent, Mike Heck, Zach Fortune.
Gregg McBride started compiling all-state selections for The World-Herald in 1921. The first state tournament he covered was in 1917. So the first few all-state teams The World-Herald recognizes were actually selected by the tournament's officials and referees.
In those early days, any school with a decent team could come to the state tournament — in 1926 there were 22 classes and 339 teams — so the best players figured to be there. But from 1927 to 1934, with one exception, Omaha principals kept their teams out of the state tournament eliminations. Seems the "social situation" had gotten out of hand for their taste during the 1926 carnival. So Omaha wasn't included in all-state consideration those years except for 1931, when the tournament moved for one year to Hastings and tiny Nebraska Deaf was champion of the last one-class tournament.
Not until 1936 did McBride open up the all-state teams to players not in the state tournament. And by 1949 he was seeking nominations from coaches, officials and fans.
After McBride retired in 1966, Conde Sargent was responsible for the next 10 all-state teams and Larry Porter the following 14. Now the franchise has been in my hands since 1991.
In contrast to the early McBride years, we email nomination forms to every coach in the state and they'll return them by email or fax, often with a digitized photo of their nominated players.
How about the girls? Why aren't they included here? Their all-state teams started in 1975, so a golden-anniversary retrospective in 2025 would be appropriate.
You may wonder, too, about the 503 total of All-Nebraska picks. Doesn't five times 100 equal 500?
Just more quirks from McBride. In 1935, he went with six players. The "utility" man was Omaha Benson's Nile Kinnick, the 1939 Heisman Trophy winner whom McBride had bypassed as a first-teamer in football the previous fall. And in 1939, without explanation, there were seven on the first team.
There won't be seven on this year's team and state-tournament participation won't be a requirement. But in the meanwhile, enjoy our look at the first 100 All-Nebraska teams.
Video: 100 years in under two minutes
Watch the clip below for a rapid-fire look at a century's worth of All-Nebraska selections, jam-packed with interesting stats, key players and more.
The producers
These 10 schools led the state in All-Nebraska selections over the last 100 years:
They showed us
Perhaps the three most-notable players not to be named to the first team all went on to pro careers in basketball.
Five All-Time Best Fives
Photographic memories
The World-Herald's practice of assembling the players on the All-Nebraska girls and boys teams for a photo shoot dates to 1982, when the boys team was Dave Hoppen, Kerry Trotter, Mike Martz, Bill Jackman and Ron Kellogg.
Mike Kelly, then the sports editor, recalls that shoot:
"I think our idea was to say they showed wonderful basketball artistry. So we posed them in the Fountain Court at Joslyn Art Museum. We had a couple of basketballs, of course, as we posed the players in their uniforms. But a ball accidentally bounced away in the direction of a large Chinese vase, causing me momentary panic. Fortunately, one of the guys grabbed it in time before it went, so to speak, out of bounds. If we had broken anything, I would have been considered far out of bounds."
Since then our locales have included the Henry Doorly Zoo, the Nebraska Supreme Court chambers, a barn, the Dundee Theater, a kindergarten classroom (remember the Harlem Shake theme of 2013?) and a 24th Street barber shop.
Through the years there have been other near-mishaps. One year, C.J. Carter of Omaha Benson hadn't gotten the message he was selected and we had to track down him and his uniform for the shoot at the Dundee. Another, sports editor Thad Livingston and I were locked out of our car in front the barber shop and were getting asked if we were the police. Must have been Thad's Eliot Ness trench coat. But the photos brought the barber new business.
What will be this year's setting? Find out March 29 when the 101st All-Nebraska team is unveiled.
Looking back at the last 10 years
Check out the sports pages from the last 10 All-Nebraska teams, dating back to 2004. Click each page to view the full-size PDF.
From all directions
All-Nebraska? Selections from the past 100 years truly have been, coming from every corner of the state:
The Name Game
There have been 503 first team All-Nebraska selections. There have been five Johnsons, five Williams and a Hluchoweckyj.

Shortest last name: Three letters, Roman Roh, Omaha Creighton Prep, 1935
Longest last name: 12 letters, Malik Hluchoweckyj, Bellevue West, 2014
Most common last name: Tie between Johnson and Williams, each with five selections (none were repeaters, either).
Pro players (ABA/NBA)
Eleven All-Nebraska selections have gone on to play professionally in the ABA or NBA.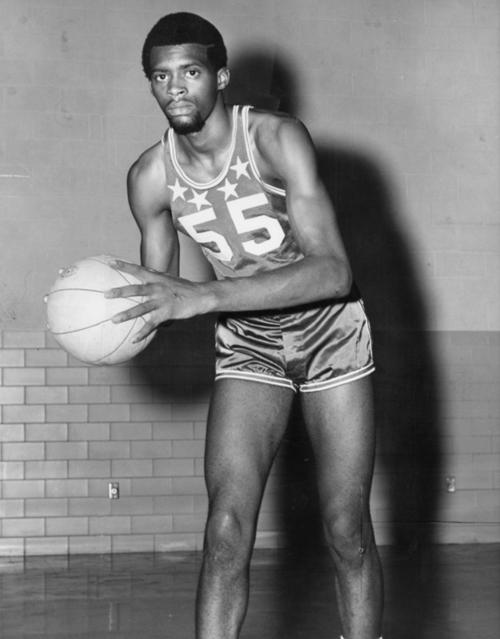 Bob Boozer, Omaha Tech, 1955
Grant Simmons, Omaha Benson, 1962
Wally Anderzunas, Omaha Creighton Prep, 1963-64
Dwaine Dillard (right), Omaha Central, 1967-68
Tom Kropp, Aurora, 1971
Mike McGee, Omaha North, 1976-77
Alex Stivrins, Lincoln East, 1979
Dave Hoppen, Omaha Benson, 1981-82
Cedric Hunter, Omaha South, 1983
Rich King, Omaha Burke, 1987
Erick Strickland, Bellevue West, 1991-92
Going to extremes
There have been only two 7-footers out of 503 All-Nebraska first team members. Rich King, the tallest, was nearly a foot taller than the average All-Nebraska team member.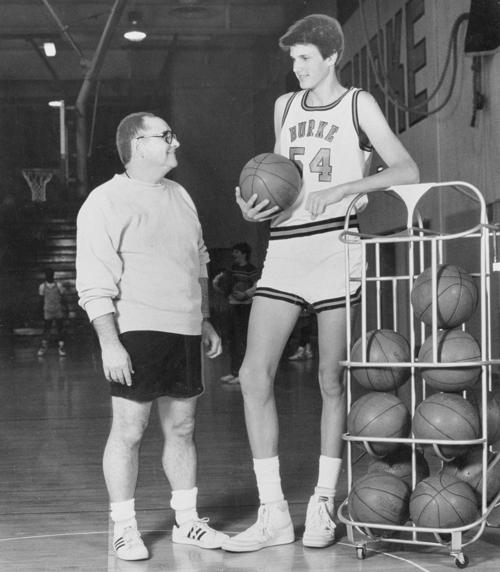 Tallest: 7-foot-2, Rich King (left), Omaha Burke, 1987.
Only one other All-Nebraskan has been 7 feet tall — Mike Heck of Papillion in 1972.
Shortest: 5-foot-6, Dennis Puelz, Lincoln Southeast, 1960
Average: The average height for All-Nebraska players is 6-foot-3 1/2.
Coaching circles
Two future college football coaches, including Nebraska legend Tom Osborne, have been named to the All-Nebraska basketball team as high schoolers. And a few high school stars have gone on to coach other players honored with an All-Nebraska spot.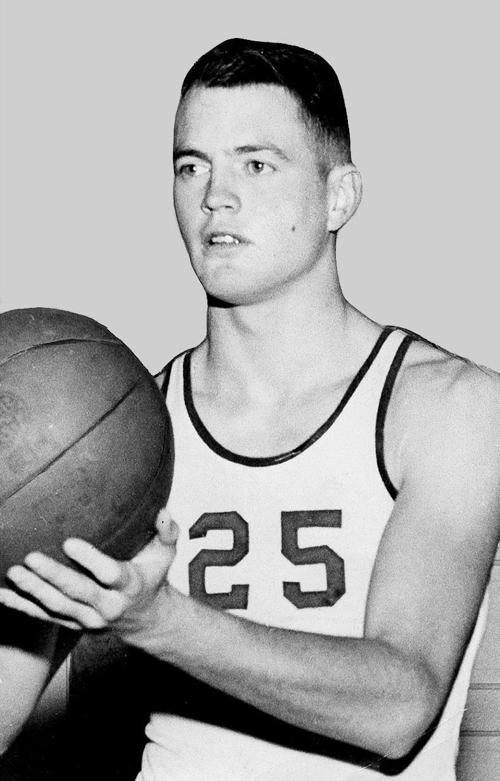 FUTURE COLLEGE COACHES
Willard "Dutch" Witte: Lincoln High, 1925-26; Wyoming football and basketball
Tom Osborne (right): Hastings, 1955; Nebraska football
THEY ALSO COACHED ALL-STATERS
Jug Brown, Lincoln High, 1924: Frank Hebenstreit, Falls City, 1939; Don James, Falls City, 1941
Roy Bassett, Hastings, 1927: Don Duncan, Hastings, 1944; Chuck Stickels, Hastings, 1948-49
Robert Faris, Fremont, 1925: John Neff, Fremont, 1952
Ben Reis, Norfolk, 1995-96: Jalen Bradley, Norfolk, 2011-12
Family affair
There have been only three father-son pairings to make the All-Nebraska team, but nine pairs of brothers have made the list, including Greg and Dwight Smith of Ralston. Only Leonard and Clarence Frundell appeared on the same team, in 1916.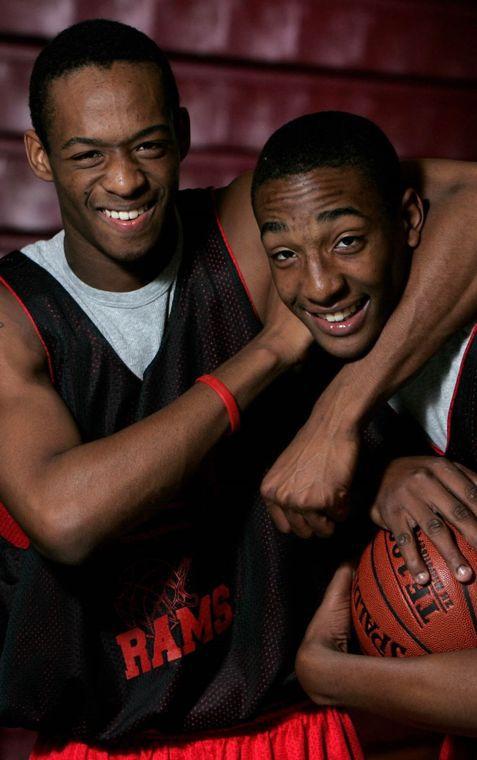 BROTHER ACTS

Albrecht: Ed (1915) and Henry (1917), Lincoln High
Bargen: Jed (1987) and Mike (1995), Lincoln East
Belka: Robert (1931) and Wilson (1937), Crete
Frundell: Leonard (1916-17) and Clarence (1916), Crete
Johnson: John C. (1975) and Michael (1978), Omaha Central
Mason: Alton (1995-96) and Tee (1999), Lincoln Northeast
Novak: Tom (1969-70) and Terry (1974), Lincoln Northeast
Smith (left): Greg (2009) and Dwight (2010), Ralston
Witte: Williard "Dutch" (1925-26) and Les "Beanie" (1929-30), Lincoln High
FATHERS AND SONS
Langers: Ralph Langer, Ainsworth, 1938; Mark Langer, Omaha Creighton Prep, 1969
Juras: Chuck Jura, Schuyler, 1968; Dusty Jura, Columbus Lakeview, 2002
Segers: Larry Seger, Omaha Westside, 1970; Brett Seger, Omaha Westside, 2001-02
The second one finally came
The longest gap between a school's first and second picks was 69 years for Ainsworth, from Ralph "Swede" Langer in 1938 to Jesse Carr (right) in 2007 (also picked in 2008).
Next, at 66 years, is Beatrice (Elmer Shellenberg and Harry Ward, 1916, to Mike Martz, 1982).
Multi-sport stars
Many of the best athletes honored for their basketball skills also starred in other arenas. Seven athletes, including Nile Kinnick (pictured below), starred in college football and two players reached the top level of professional baseball.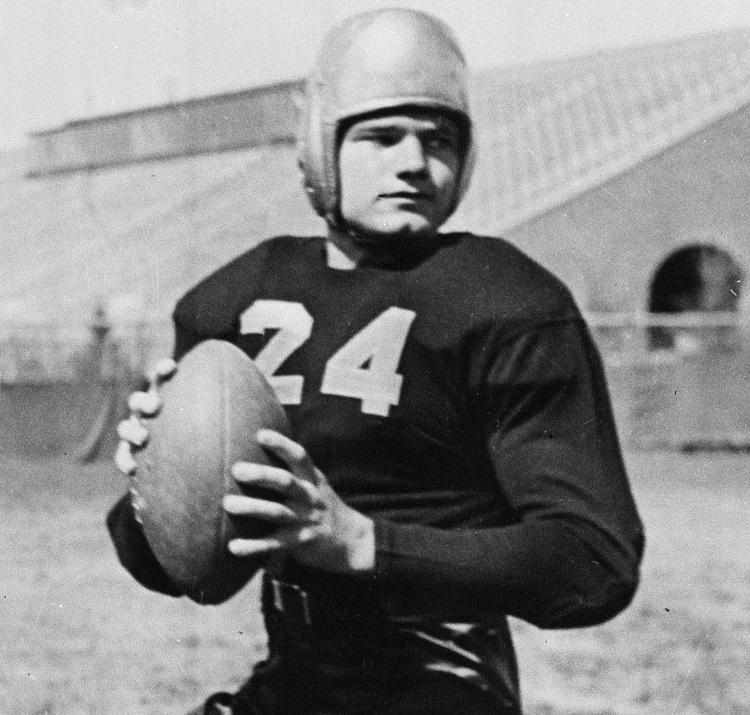 GOOD ON THE GRIDIRON, TOO
Ike Mahoney, Omaha Commerce, 1919-21
Steve Hokuf, Crete, 1927-28
Nile Kinnick, Omaha Benson, 1935
Bobby Reynolds, Grand Island, 1949
Adam Treu, Lincoln Pius X, 1992
Matt Davison, Tecumseh, 1997
Zach Potter, Creighton Prep, 2005
SAME FOR THE MAJOR LEAGUES
Ike Mahoney, Omaha Commerce, 1919-21
Rex Barney, Omaha Creighton Prep, 1943
They left us too soon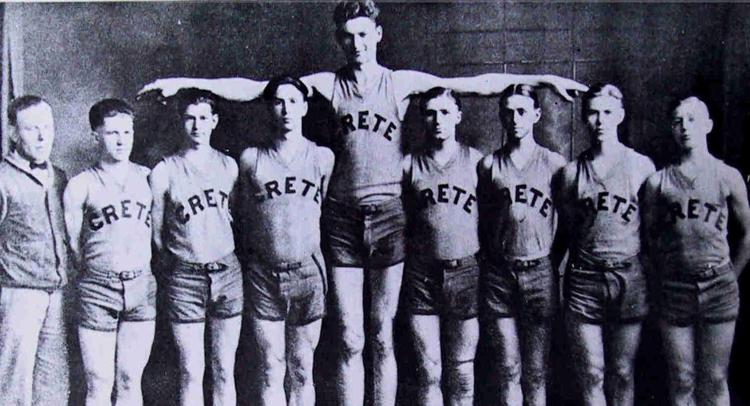 These four All-Nebraska selections died young.
Harry Kersenbrock, Crete, 1925 (pictured above, center): The Cardinals' 6-10 center, later listed as 7-foot in college, was on track to star for Phog Allen's Kansas team before he drowned in June 1928 in the Blue River near Crete when a canoe overturned.
Bill Vincent, Omaha South, 1959-60: He was married and a player at NU when he was killed in June 1963 while on his summer job — driving a bread truck that was struck by another truck east of Council Bluffs.
Mike Heck, Papillion, 1972: The 7-1 center died in his sleep from a cardiac disorder in December 1974 while a starter at Creighton.
Zach Fortune, Bellevue West, 2000: He was a player at South Dakota when he was killed in a one-car accident on an icy Interstate 29 in that state in November 2003.
Contact the writer:
402-444-1041, stu.pospisil@owh.com; twitter.com/stuOWH