After shining at every level of Nebraska baseball, the All-Star outfielder is now the 'heart and soul' of the Kansas City Royals and a Nebraska legend.
By Mike Patterson // World-Herald staff writer
Nobody knew where the baseballs were coming from.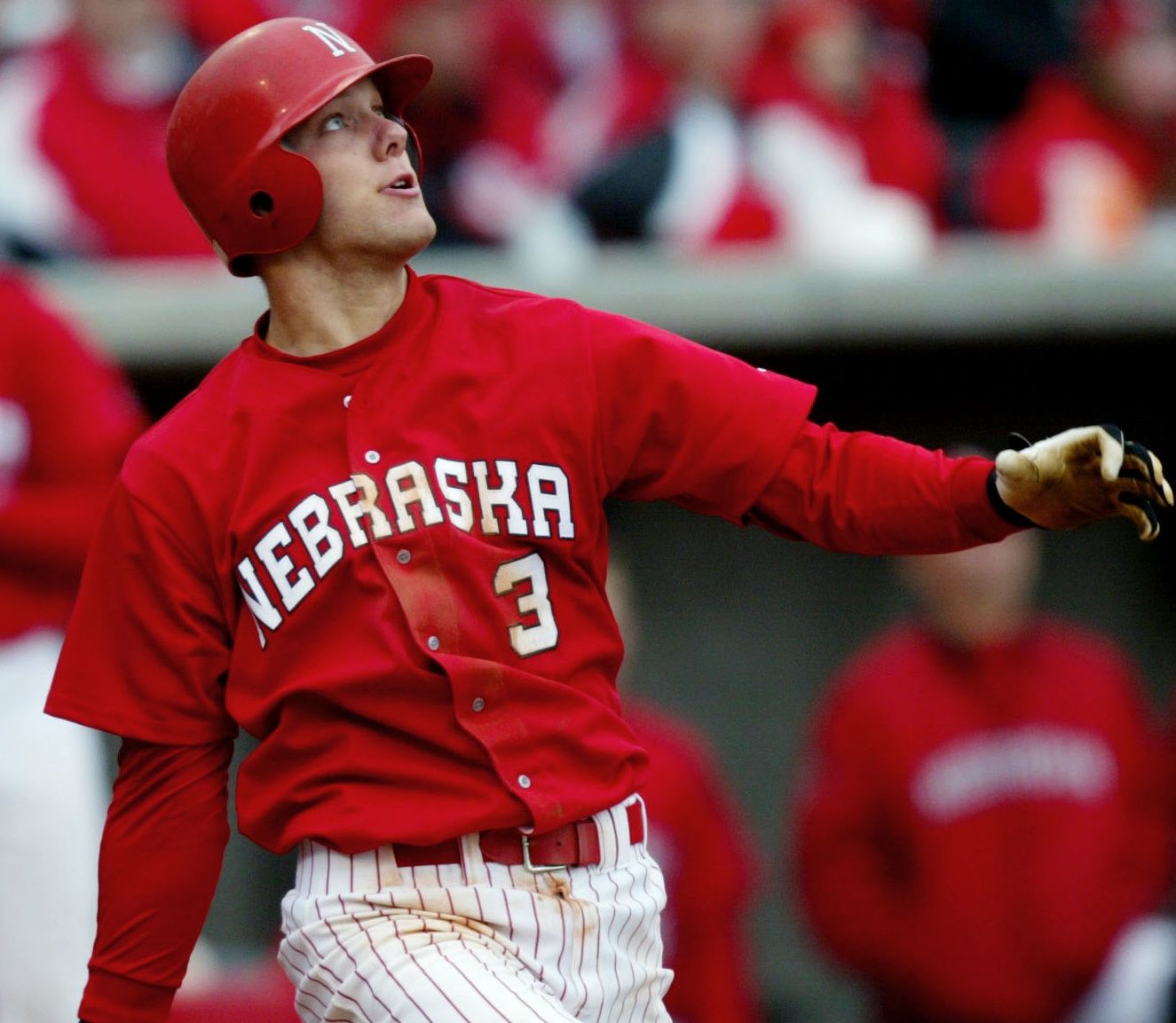 THE WORLD-HERALD
Alex Gordon starred at Lincoln Southeast before moving on to hometown Nebraska, winning the state's Gatorade Player of the Year award in 2002.
During a little league tournament game some years ago in Elkhorn, a wayward baseball almost hit the center fielder. After a short delay, officials were unable to determine the baseball's origin, and the game resumed.
About 20 minutes later, another ball landed in almost the same spot.
Officials finally figured out that the baseballs had come from the adjacent American Legion diamond. Further investigation showed both balls were home runs that had rocketed off the bat of Alex Gordon, who was playing for Lincoln Southeast's Legion team.
Ken Ritzdorf, a coach for the team being bombarded, estimated each shot to be about 420 feet.
Quick facts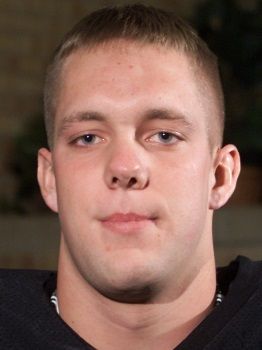 Alex Gordon
Sport: Baseball
Hometown: Lincoln
Born: 1984
Played for: Lincoln Southeast, Nebraska, Kansas City Royals
Best athlete from Nebraska played with or against: Ty Gifford of Lincoln Southeast, a finalist for The World-Herald's state prep boys athlete of the year in 1999. He played football for New Mexico State.
Best moment as an athlete: Intercepting a pass on the final play to preserve Southeast's 14-7, double-overtime win over Creighton Prep in the 2000 Class A state football final.
Early sign of greatness: Gordon bashed a pair of home runs that each traveled more than 400 feet in the same American Legion game.
Nebraska 100 profile: Alex Gordon
Nebraska 100
In an historic series, The World-Herald selected Nebraska's Top 100 athletes. The Top 100, selected in 2005, came from a pool of more than 450 names from the ranks of high school, college, amateur and professional sports from the past 130 years. Assistance came from a panel of veteran sports observers from across the state, with the newspaper's sports staff determining the final rankings.
"If you would have told me both of those home runs came from that field, I wouldn't have believed it," Ritzdorf said. "I had never seen anything like that before, and I've never seen anything like that since."
The left-handed hitting Gordon also had bashed both homers with a wooden bat, making that distance even more impressive.
That feat was a precursor to the kind of baseball career that still lay ahead for Gordon, the starting left fielder for the Kansas City Royals. The soft-spoken former standout at Southeast and the University of Nebraska usually lets his bat, arm and glove do the talking.
Gordon started making a name for himself in high school. He batted .483, hit 25 homers and drove in 112 for Southeast while being named the Gatorade Nebraska Player of the Year.
His high school coach, Randy Brolhorst, started coaching Gordon at age 10.
"Even then, I knew he was going to be something special," Brolhorst said. "By the time I got Alex in high school, he had grown into a man."
Longtime Papillion-La Vista baseball coach Jim Thomas said he spent some time talking to Gordon after most games against Brolhorst's Knights.
"I usually was apologizing for not pitching to him," Thomas said. "When the game was on the line, I didn't want him to beat us."
Thomas remembers the few times when his squad was forced to pitch to the hard-hitting Gordon, and there were usually consequences.
"There was an evergreen tree behind the right-field fence," Thomas said. "I think Alex probably owes the city of Papillion some money for knocking so many branches off that tree with his home runs."
Brolhorst said he remembered a game against Millard South at Lincoln's Sherman Field. After Gordon had belted a home run far over the center-field fence, Patriots coach Tony Pane had one question for Brolhorst.
"He asked me if that ball landed in Beatrice," Brolhorst said. "Alex could hit them a long way."
When he moved on to Nebraska, Gordon's reputation grew.
During his junior year in 2005, he swept the collegiate baseball awards for player of the year and was an ESPY Award finalist for best male college athlete. He was named a first-team All-American for the second straight season and led the Huskers to their third College World Series.
Gordon was drafted that year by the Kansas City Royals with the second overall pick. In his first full minor league season in 2006, he was named Baseball America's Minor League Player of the Year.
A third baseman at the time, he made the major league squad in 2007 but was unable to duplicate his gaudy minor league numbers. Sky-high expectations by fans who compared him to Royals Hall of Fame third baseman George Brett added to the pressure.
A career-changing decision was made by the Royals' front office in 2010 when Gordon was sent to the minor league Omaha Royals to learn how to play the outfield. Longtime Royals announcer Denny Matthews said he didn't doubt that Gordon would be able to make the adjustment.
"He had the tools, and I just had a feeling Alex could make that transition," he said. "It's easier for an infielder to become an outfielder than the other way around."
Gordon worked with Rusty Kuntz, then the Royals' roving field instructor, to make it happen. After a shaky start — he dropped an easy fly ball while playing right field in one of his first games in Omaha — his hard work paid off and he headed back to Kansas City.
"That was kind of a tough time for me," Gordon said. "But I started making plays, and I could feel myself getting better. I also learned from every one of my mistakes and made sure I didn't do that again."
Since that time, Gordon has transformed himself into one of the premier outfielders in the major leagues. He has won four consecutive Gold Glove Awards and played a major role last year — offensively and defensively — in getting the Royals to the playoffs for the first time since 1985.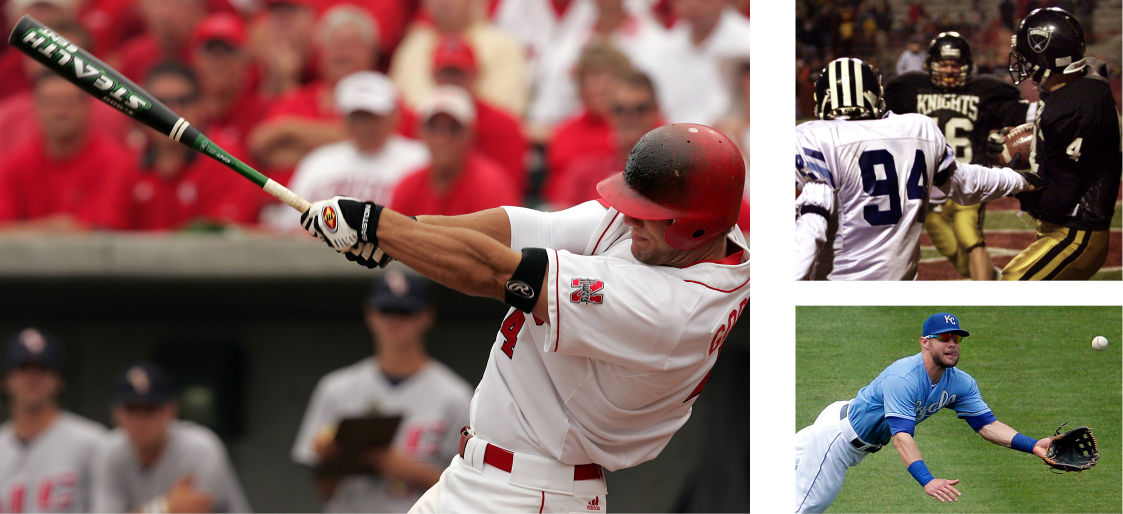 PHOTOS BY THE ASSOCIATED PRESS AND THE WORLD-HERALD
Left: During Gordon's junior year in 2005, he swept the collegiate baseball awards for player of the year and was an ESPY Award finalist for best male college athlete. Top right: Gordon intercepts a pass on the final play to preserve Southeast's 14-7, double-overtime win over Creighton Prep in the 2000 Class A state football final. Bottom right: Gordon makes a diving catch. He's won multiple Gold Gloves.
"Alex is the heart and soul of this team," Kansas City pitcher Danny Duffy said. "He leads by example, and every team needs someone like that."
There's also a fun side to Gordon, Duffy said, that people outside the clubhouse don't often see. Much of it stems from his Nebraska roots.
"He's a Husker forever," Duffy said. "My team is Fresno State, and he always gives me a hard time if Nebraska beats them in anything."
Teammate Jarrod Dyson said Gordon's importance to the team can't be overstated.
"He's the face of the franchise," Dyson said. "This organization and this community have embraced him, and we all have so much respect for the man."
Broadcaster Ryan Lefebvre said Royals officials point to Gordon when they show young players how they're expected to act, on and off the field.
"He's the poster child of the organization," Lefebvre said. "When teammates watch him, they just know that's the right way to get something done."
Gordon was off to another strong start this season, highlighted by a spectacular defensive play he made in April against the Chicago White Sox. His leap into the crowd to snag a foul ball was the reigning "Web Gem" on ESPN's "Baseball Tonight" for 50 straight days before being retired.
His reckless abandon in the outfield is a constant topic among the Royals. Teammates joke that when Gordon runs into a wall, they feel sorry for the wall.
It's also common knowledge that Gordon's young son, Max, likes to run into a wall at home, fall to the ground for a few seconds and then proclaim that he's Alex Gordon.
That all-out style by Gordon has led to some injuries, the most recent being a strained groin that will sideline him for the next two months. But Gordon, who refused to use crutches when addressing reporters after the injury, said he was ready to work just as hard getting back to the field as he has on the diamond.
"There's no doubt I'm coming back from this," Gordon said. "I know we're going to do something special this year, and I want to be a part of it."
Brolhorst, Gordon's high school coach, said he feels honored to know he had something to do with Gordon's place in Kansas City — and Nebraska — baseball lore.
"To see what Alex has accomplished has just been amazing," the coach said. "There's no doubt that he's made our whole state proud."
Contact the writer:
402-444-1350, mike.patterson@owh.com, twitter.com/MPattersonOWH
More Nebraska
100

coverage